service
---
"Smart Select" for Amenity Selection

Smart Select is a type of service that allows guests to select rentable items and amenities they need during their stay.
A Smart Select station is installed in each hotel lobby.
The Smart Select style lets guests select their preferred amenities at the station.
For rentable items, guests take a picture card of their desired item to the reception desk. We hope you enjoy freely selecting combinations of your choice.
---
Offered Amenities
Certain amenities are normally available in the hotel rooms. Guests may freely select and request additional amenities at the station.

Photos are for illustrative purpose only.
---
Free Rental Service
Picture cards have been prepared for each rentable item. Please select the items you need.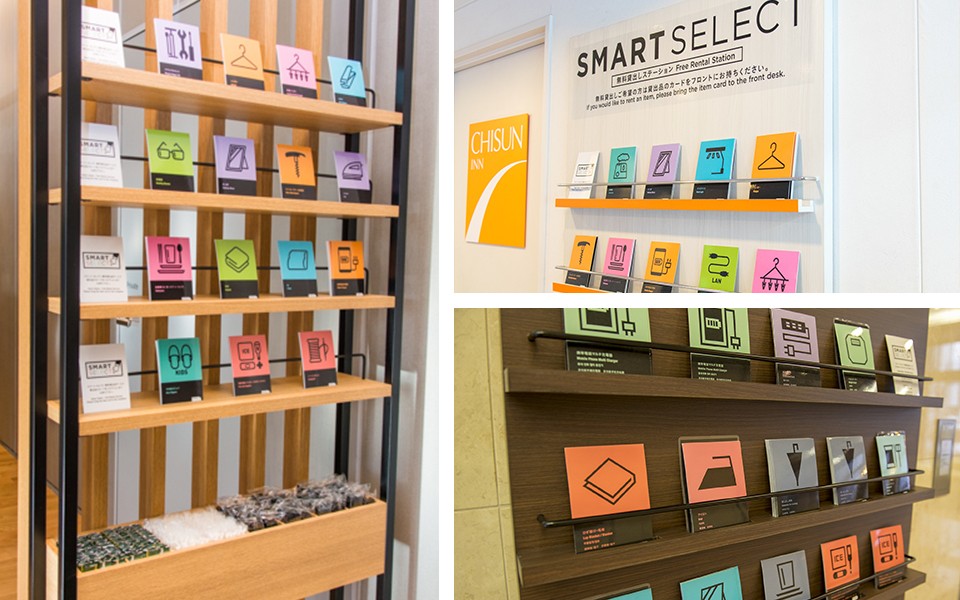 Hotels with "Smart Select" for Amenity Selection